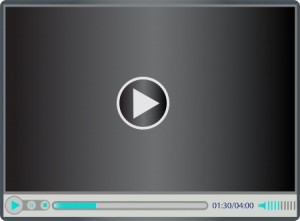 Whether you're a seasoned Minnesota business owner or just starting out, chances are you've put a lot of thought into your company's core values, culture, and brand. Your corporate identity is one your major assets, so why not show it off? Creating a professional video that explains your core values and what makes your company unique.
What Is Corporate Identity?
Your corporate identity encompasses more than just your logo, business card, and brochure. It also includes your company's core values and culture.
Determining your corporate identity not only helps you set goals and hire the right employees, it is also a valuable marketing tool. Use it on your website, at trade shows, and even in meetings with clients to show what you do and how you do it.
Here are five ways you can use video to showcase your corporate identity.
1. Build Your Brand
Many companies already use video to share their brand, but most do not take full advantage of all corporate video has to offer. Instead of regurgitating the information on your brochure or sales sheet, dig a little deeper into why you do what you do and share that with your audience. Be sure to include a clear explanation of the services you offer and the types of clients you work with.
2. Show Off Your Facility
Sometimes, a company's facility is integral to the client experience. Restaurants, hotels, senior living facilities, fitness centers, office furniture suppliers, and a host of other businesses live or die by the quality of their facility or showroom. A well-design space is a selling point for clients and prospects. Use video to show off your facility before they visit.
3. Build Your Reputation
Video is a valuable tool to build your company's reputation or show off an already outstanding one. Showcase a recent success you've had or how your company contributes to your community. Ask clients to share testimonials on-camera.
4. Recruit the Right Applicants
Corporate video can be useful in the hiring process, too. Use it to explain your company's values or share a day in the life of a typical employee. Include a welcome message from your president and interviews with key players in your organization.
5. Show Off Your Sustainability
Your company's environmental footprint is increasingly important to consumers today. If your company has a sustainability plan or finds your clients really care about the impact you make on the environment, consider highlighting your sustainability in a short video.
There many ways to use video to build your brand and share your values. A professional Twin Cities video production company can work with you to design and produce an engaging, high-quality corporate video. Contact Kirk Douglas today to get started.