Event Video
Most event video engagements are live events and as such can be one of the most challenging videos to produce. There may be an agenda listing the order of the activities planned for the event. However, during execution of the event,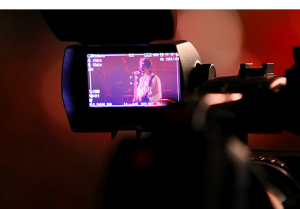 anything can happen and the videographer does not have the chance to ask for a "re-do." The event planners and organizers know the event business, however, they are not experts on videography techniques.
That is why it is important to have Kirk Douglas Video Productions involved with the pre-planning of your event. We can discuss where and when important participants will enter the event, where and when they leave the event, where speakers or entertainers will be positioned, what lighting is needed at different locations, and where camera operators will be positioned.
Kirk Douglas Video Productions works with you and the event planners to ensure your interests are known, and regardless on how the event plays out, your investment in the Event video is of top importance.
To get more information on producing a video of your big event, call 612-804-9503