St Paul Disk Duplication Specialist
St Paul Disk Duplication – One or Hundreds!
Need copies of your CD or DVD? Kirk Douglas Video is your St Paul disk duplication specialist! Whether you need a single CD or DVD copy, hundreds of copies or thousands, we have a solution for you! Simple duplication, custom duplication projects or large volume projects are available.
Simple duplication includes a straight copy(s) of your disk. Custom duplication projects might include taking your artwork or we can create your artwork to print on the disk label and the case wrap. Large volume projects would include the need for 500 copies or more. In this case we would suggest disk replication to get your highest quality and lowest price. Call us today.
Kirk Douglas Video can also edit your audio or video content and create a professional look and feel to your project. Check out our editing page at Check out our video editing page here.

St Paul Disk Duplication Pricing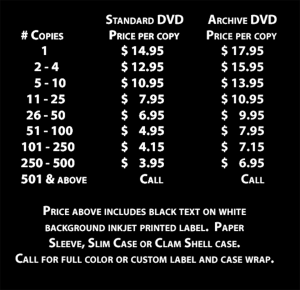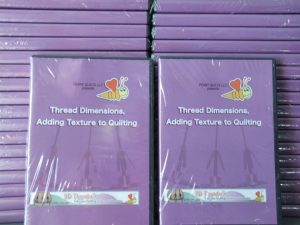 Custom Disk Duplication Project Sample