St Paul, MN Film Transfer Specialist

8mm silent film

Film transfers include a professional quality "frame by frame" transfer to the media of your choice – DVD (included), Blu-Ray (included), hard drive (customer provides), thumb drive (customer provides) or cloud. Each DVD transfer includes a 100-year scratch-resistant archive disk, printed label, a case and printed case wrap. Transfer up to 1,700 feet of Reg8, Super8 and 16mm, sound or silent, film to standard definition or high definition discs.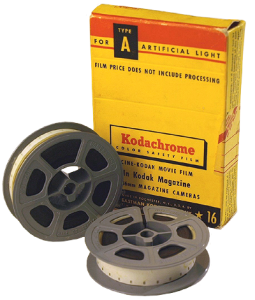 | | |
| --- | --- |
| Standard Definition | High Definition |



.
February 2017
Home Movie Transfer – Laurie 5 Stars!
Thank you so much, Kirk!! I was actually going to send you a text today and of course didn't get to it yet,  just to thank you for the beautiful job you did with the first round of films, etc. You are amazing! You have everything labeled so perfectly. A quick glimpse on one of the covers was me with my bald head sitting in what used to be referred to as a teeter babe. I loved it! We're so looking forward to getting together as a family and taking a walk down memory lane. It brings tears to my eyes especially now that mom and dad are no longer here. I know they're smiling down on us knowing we got this done. Thanks again from the bottom of my heart. I so greatly appreciate all your hard work and your patience with me. Have a great weekend!
.