Training Video
Training video is an effective corporate tool that, if implemented properly, can be extremely effective and extremely cost effective. This is especially true if your training staff or customers are at different locations, on the road a great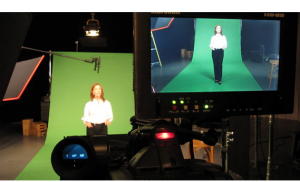 deal or if there is a large amount of material that needs to be reviewed over time. Video ensures that a thorough and consistent message is delivered or communicated to everyone.
You have seen training videos where the presenter is on the screen for hours just standing or sitting and rambling along spewing out statements and facts that you are to absorb and retain. Video techniques allow so much more and offer ways to help the viewer understand and retain the content presented. Kirk Douglas Video Productions will work to understand your training objectives, style and format so they can suggest methods for using video recordings, text overlays, graphics, music and voiceover to re-enforce or enhance the training experience. Schedule a free evaluation appointment with Kirk to learn how he might approach your important training video project.
To get more information on producing a web video for your organization, click on the Schedule time with Kirk Douglas Video button, on this page, call us at 612-804-9503, or email us at kirk@kirkdouglasvideo.com.